2021 Spring Symposium: Environments and Transformation
Tickets are on sale now.
The Southern Foodways Alliance is delighted to announce Jon-Sesrie Goff as the guest curator of the 2021 Spring Symposium.  As a multidisciplinary artist whose work crosses different mediums and platforms, Goff is renowned for his penchant to seamlessly integrate social engagement, film, moving image, performance, photography and installation. His practice explores the intersection of race, power, identity, gender and the environment by unearthing the visceral representational value and authenticity behind the images propelled across varying diasporas.
***
Join SFA for the 2021 Spring Symposium, scheduled March 13-14, 2021, when we focus on environments and transformation through the medium of film. Filmmakers ask questions that connect Birmingham's Greek community and Choctaw Native peoples.  Expect an archival surrealist dive into the lives of the women who powered the Underground railroad.  Learn about Milwaukee as a terminus for the Great Migration.  Those questions begin in the South and span the world.
Featuring filmmakers Colleen Thurston, Jessica Chriesman, Paavo Hanninen, Devon "Vonnie Quest" Smith, and Madeleine Hunt-Ehrlich, among others, the symposium will be delivered to your smart TV or laptop via the Eventive platform. Live Q&A sessions will offer opportunities to connect with presenters.
Tickets, priced at $75 each, go on sale January 19, 2021 at 10 a.m. CT.
A full schedule of events will be posted in the coming weeks.
Schedule
Saturday, March 13, 2021
9-11 a.m. Films available on the Eventive Platform (watch at your convenience)
Live Q&A at 11 a.m.
Sunday, March 14
2-4 p.m. Films available on the Eventive Platform (watch at your convenience)
Live Q&A at 4 p.m.
*All films and an archived Q&A discussion will be available for 30 days after their debuts.
Event Presenters
Jon-Sesrie Goff is a multidisciplinary artist, curator, and arts administrator. With extensive experience in media and film production, Jon has offered his lens to a variety of projects spanning many genres including the recently released and award-winning documentaries, including Out in the Night (POV, Logo 2015), Evolution of a Criminal (Independent Lens 2015) and Spit on the Broom (2019), among several other projects. He is in production for his feature-length documentary, After Sherman, which has received support from JustFilms, Firelight Media, International Documentary Association, Black Public Media, Jerome Foundation, Gucci/Tribeca Film Institute, and the Sundance Institute.
Jon-Sesrie recently joined the Ford Foundation's Creativity and Free Expression team as a Program Officer for the foundation's JustFilms program.  Previously, he was the Executive Director of the Flaherty Film Seminar and worked in the Office of Curatorial Affairs at the Smithsonian National Museum of African American History & Culture. His personal practice has involved extensive institutional, community, and personal archival research, visual documentation, and oral history interviews in the coastal South on the legacy of Black land ownership and Gullah Geechee heritage preservation. Jon engages with his work from the paradigm of a social change instigator.
He studied sociology, economics and theater at Morehouse College, completed his BA at The New School, along with an MFA from Duke University in Experimental and Documentary Arts. Jon's work as an educator includes Duke University, Villanova University, and Westchester University, and his grantmaking and jury panel work spans the National Endowment for the Arts, Tribeca Film Institute, the International Documentary Association, International Film Festival Rotterdam, Blackstar Film Festival, Oberhausen Seminar, and CinemAfrica Film Festival among others.
Jessica Chriesman is a filmmaker from Birmingham, Alabama. The daughter of a journalist and a librarian, she learned to craft a story as a child. As a filmmaker, she is interested in telling the stories of the past and the present, especially of those who are underrepresented in media. She also strives to elevate unique stories from Alabama and give a different perspective on Southerners.
Madeleine Hunt Ehrlich is an artist and filmmaker. Her films are speculative and critical interventions into black women's history and futures. She lives and works in Brooklyn, New York.
Tamika Galanis is a documentarian and multimedia visual artist. A Bahamian native, her work examines the complexities of living in a place shrouded in tourism's ideal during the age of climate concerns. Emphasizing the importance of Bahamian cultural identity for cultural preservation, Galanis documents aspects of Bahamian life not curated for tourist consumption to intervene in the historical archive.
Paavo Hanninen is a filmmaker and cinematographer  born and raised in Alabama, and now located in New Orleans, Louisiana. As a filmmaker, his films have played at festivals across the globe from Sun Valley, Idaho to Curitiba, Brazil. As a cinematographer, he has filmed in locales from the jungles of Panama to the streets of Paris. He is currently working on a number of fiction and documentary projects that explore the contemporary South and its myriad subcultures.
Roni Henderson-Day is a Columbia, South Carolina-based photographer and filmmaker whose work has been exhibited in galleries, museums, and film festivals across the country and internationally. She earned her MFA in Film and Television at Savannah College of Art and Design and is currently working on her first feature-length film.
Devon Smith, better known as Vonnie, is an interdisciplinary documentary artist whose works explores the intersections of geography, narrative, and politics. He received his BFA from the University of Wisconsin-Milwaukee, and currently finishing his MFA at the University of North Carolina-Chapel Hill. His work has been screened at Maysles Documentary Center in Harlem, New York, Smithsonian African American Film Festival in Washington DC, and the Milwaukee Film Festival in Milwaukee, Wisconsin.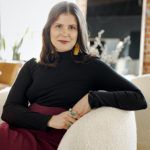 Colleen Thurston is a non-fiction filmmaker and educator from Tulsa, Oklahoma and an Assistant Professor of Journalism and Strategic Media at the University of Arkansas. As an Indigenous storyteller, her work explores the relationships between humans and the natural world, and often focuses on Native stories and perspectives. Colleen is a citizen of the Choctaw Nation and a seventh-generation Oklahoman.
Donors
---